Happy Friday!!
The concept is simple - think of five things that make you happy/that you love/on your mind..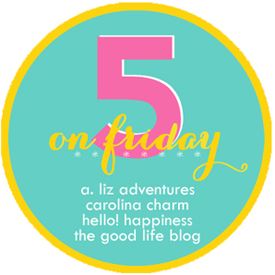 1. Happy Birthday to MEEEE! (Well, tomorrow) I have been spoiled with all of the birthday love that the month of October brings. Family, friends, co-workers - all have been treating me so amazing. I am surrounded my love and great people in my life.
2. Baby love. You all were SO SWEET with all of your amazing congratulation wishes to me as I begin this new journey in life. I am obviously so happy and your kindness is so touching to me!
3. I am loving everything and anything pumpkin. I swear the grocery store becomes that much better every year when pumpkins and cornstalks greet you in to the store. Fall is here in full swing in the Pacific Northwest and I am loving it all (minus the rain)..
4. This was from this past weekend but I got to meet up with my best girlfriend from college and have a sleepover. We are exact opposites in life, it's pretty funny actually - but together we just click. She is one of the most wonderful people in my life and I am just so happy dorm life brought us together 7 years ago.
5. Just because I really like this picture..
Happy Weekend to you all! Off to a birthday massage I go...
Follow me on:
Instagram
or