Happy Friday!!
The concept is simple - think of five things that make you happy/that you love/on your mind..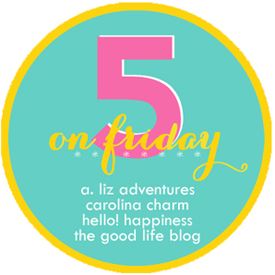 1. I am in love with Mason Jar Cups. First off all, I am loving that mason jars are trending so much right now and you see them used for so many purposes. You can do no wrong with the MJ!
Tiffany
posted a picture of these amazeball cups that she found on Costco - I immediately was on the hunt.. After several Costco stores with no luck, they were FINALLY found at the Seattle location. Three sets of three later.. I am a happy girl!
2. I am so happy it is FRIDAY! This week seemed to drag on and on. On Wednesday I was sure it was Thursday.. My weekend should be fun. Low key pizza/beer night tonight! Another bridal shower tomorrow. Life is good!
3. Puppy love is the best. My dog is better then yours the cutest! He lounged around and enjoyed having a lazy night this past week!
4. Everything and anything Real Housewives. My favorite two seasons are officially on currently, New Jersey and Orange County. That means TWO new episodes a week! I love 'em all, but these two take the cake in my book!
5. Summer days and warm weather. We have had some beautiful weather lately and when the sun shines in Washington EVERYONE is in a good mood! I am loving all that comes with the nicer weather.. walks, slurpees, sun tan lotion, swimming, lounge chairs, sunglasses! I love it all!
I hope everyone has a great weekend!
Stay warm, stay classy!
Follow me on:
Instagram
or