Another weekend has come and gone.
However, it was SO nice to have a long weekend. I will take it!
I was so excited that my friend Morgan brought me home some Price William & Kate Middleton goodies home from his last trip to England! I love anything and everything Royal Family so to say I was over flowing with excitement is an understatement! He got me shortbread cookies and tea.
I forgot to post about my fun date night that John and I had in Downtown Seattle a few weekends ago. We had so much fun playing tourist in our own city and it never seizes to amaze me of all of our new findings! One popular Seattle must do is going to Post Alley at Pike Place Market and sticking a piece of gum to the infamous "gum wall"!!
And my Valentine's Day recap.. We had a great night! I am as simple as they come when it comes to celebrating Valentine's Day. Our yearly tradition is a night in with a heart shaped pizza from Papa Murphy's and a ten dollar spending limit! It takes the stress out of the holiday and just is a nice night for us all around. We made is technology free - turned off the cell phones, i-pad, computer and caught up on some of our TV shows on Netflix.
Sweet quote from the husband!
And now I am linking up with Tiffany and Lauren for Tuesday Topics. This weeks topic is 3 stores. This was an easy one for me!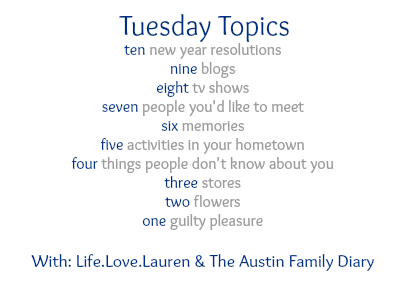 1. Target. I think my husband and I go to Target once a week. We are obsessed. No need to explain my love for this store in that much detail - I feel it is an obvious choice!
via
2. Kohls. I had never stepped foot in to a Kohl's store until a little over a year ago and instantly I became obsessed. I am not one to ever sign up for a department store credit card, however, it made more sense to have a Kohl's card then not. The rewards and savings are FABULOUS - and I love getting my 30% off my entire purchase coupons throughout the year. Along with the wonderful coupons, I also love the Kohl's cash which virtually is "cash" to spend in the store.
3. Costco. Another self explanatory one! They simply have it all!!!