Happy Sunday ya'll! Today I am linking up with Neely at A Complete Waste of Makeup!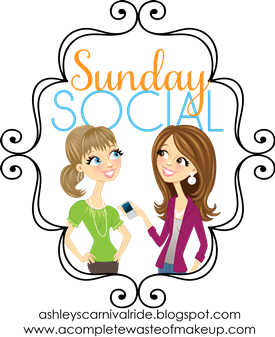 What is your all time favorite song? I have to say my all time favorite songs are anything 1990's Britney Spears!
What is your favorite singer/band: I love anything country! Right now it would be to hard to pick out but I love Sarah Evans, Brad Paisley, Jason Aldean and my list of country favorites goes on and on... I love Michael Buble, James Morrison and Ray LaMontagne too!
What is your theme song/song that best describes your life? The Hill's theme song "Unwritten" by Natasha Bedingield. My life story is never complete and I have a full life ahead of me that still needs to be written!
What is your favorite road-trip music? Anything boy band! N'SYNC, Backstreet Boys, 98 Degrees and then of course Spice Girls and maybe a little bit of Snoop Dog.
What song are you embarrassed to admit you love? Anything Justin Bieber.. but I own up to it and
As you can tell my music taste is a little on the teeny bopper side. I own up to it though! Hope everyone is having a great weekend and thank you for checking out my page!